FoCoSS Associates
Timothy Burt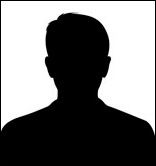 Timothy Burt has been a police officer for over 22 years with the Dover NH Police Department, an agency accredited by the Commission on Accreditation for Law Enforcement Agencies (CALEA). His career includes over 18 years of forensic experience conducting crime scene investigations and evidence processing. Tim is currently the lead detective of the Dover Police Department's Crime Scene Unit, which has been accredited by the American Society of Crime Lab Directors /Laboratory Accreditation Board (ASCLD/LAB). He has investigated many different types of crimes including burglaries, robberies, sexual assaults, deaths, shooting incidents and homicides, and he has provided expert testimony on certain aspects of crime scene reconstruction.
Tim is a Past President of the New England Division of the International Association for Identification (IAI). He has been coordinating the basic CSI workshop series at the IAI Conferences and is on the IAI Crime Scene Science & Practice Committee. Tim holds the following IAI certifications: Certified Senior Crime Scene Analyst (CSCSA), Certified Crime Scene Reconstructionist (CCSR), Certified Footwear Examiner (CFWE).
Areas of expertise: Crime Scene Investigation and Analysis; Latent Processing; Blood Detection and Enhancement; Shooting Incident Reconstruction; Death Investigations; Criminal Investigations; Crime Scene Mapping; Evidence Management; Grant Writing; Protocol Development; Accreditation Management.
Tim has processed approximately 700 crime scenes and 4200 pieces of evidence in his career. He has investigated more than 15 homicides, including cold cases.

Download CV
Phillip Nichols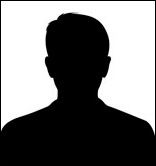 Sergeant (Retired) Phillip Nichols was the photography supervisor at the Nashua NH Police Department. As the photography supervisor, Phil was not only in charge of photography equipment procurement but also responsible for training prospective crime scene photographers within his department. Outside of the department, he is also a current member and past president of the NEDIAI. Phil has been a crime scene photographer since 1997 and is successfully running his own portrait photography business as well.
Following 4 ½ years in the United States Air Force, Phil left the military in 1989 to work as a security guard at a nuclear power plant in Seabrook, NH. A few years later, Phil was hired by the Hudson New Hampshire Police Department where he worked for 5 ½ years. After that, Phil decided to move to the Nashua NH Police Department and retired in October 2015. Phil's hard work throughout his tenure as a police officer resulted in his elevation to the rank of Sergeant in 2010. Over the years, Phil has photographed thousands of crime scenes and attended numerous seminars and schools regarding crime scene photography. Phil played a significant role in assisting the Nashua Police Department with its transition from film photography to digital photography, a move that has saved the department countless dollars.
Phil owns and operates CKC Photography in Hudson, NH, a portrait photography studio that has been in business since 2003. He donates his time and talents to local charities to use in their fund raising efforts. Though he was a crime scene photographer first, his portrait photography has sharpened his photography skills and translated into higher quality crime scene work.

Download CV
Kimberly Rumrill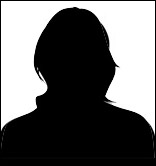 Kimberly Rumrill (retired) was a Senior Criminalist working in the Serology/DNA Unit, the Trace Evidence Unit and the Drug Chemistry Unit for 26 years with the New Hampshire State Police Forensic Laboratory in Concord, New Hampshire, an ANAB ISO/IEC 17025 accredited laboratory.

Kim holds a Bachelor's degree in Medical Technology and a Master's degree in Forensic Science. She has attended several advanced trainings on bloodstain pattern analysis from nationally and internationally renowned experts. Kim performs serological and DNA analyses on evidence collected from crime scenes. She has been processing crime scenes for bloodstain patterns since 2000.

She has worked over 3,500 cases in her career.

Download CV